Do you smell that? It smells like the CNE is back in town. Oh, and bacon. Yes, bacon.
As the smells of summer drift through the air, the smells of unique gastronomy follow, signalling the arrival of The Canadian National Exhibition (CNE).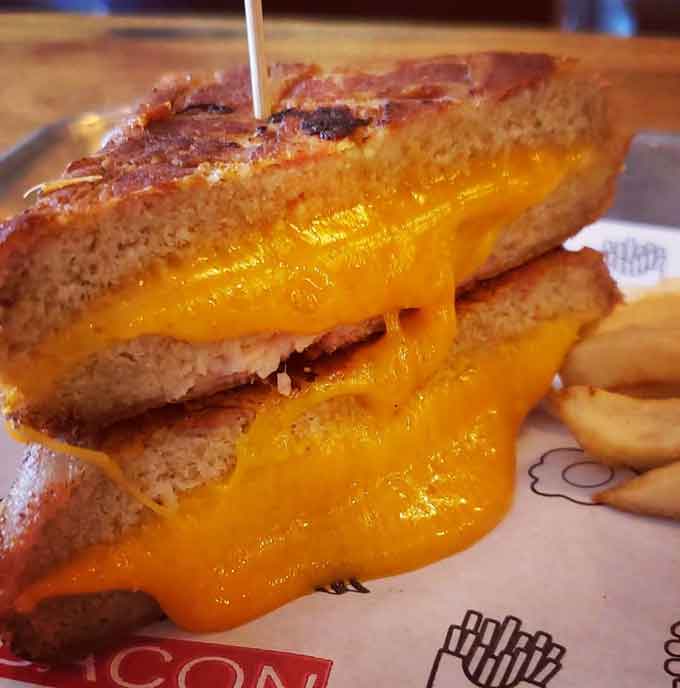 From August 18 to September 4th, the CNE is home to both quirky and delicious eats, but there is one dish in particular that will steal the show this year.
Prepare your taste buds for an unforgettable experience as CNE-favourite Bacon Nation, in collaboration with Mazola, reintroduces its sizzling creation: Bacon-Wrapped Chicken Wings.
The innovative artists at Bacon Nation continue to outdo themselves and redefine the boundaries of flavour with this bacon-wrapped delicacy; the combination of crispy bacon hugging tender chicken wings creates a symphony of taste that leaves visitors craving more.
But what makes this delicious snack even more delightful?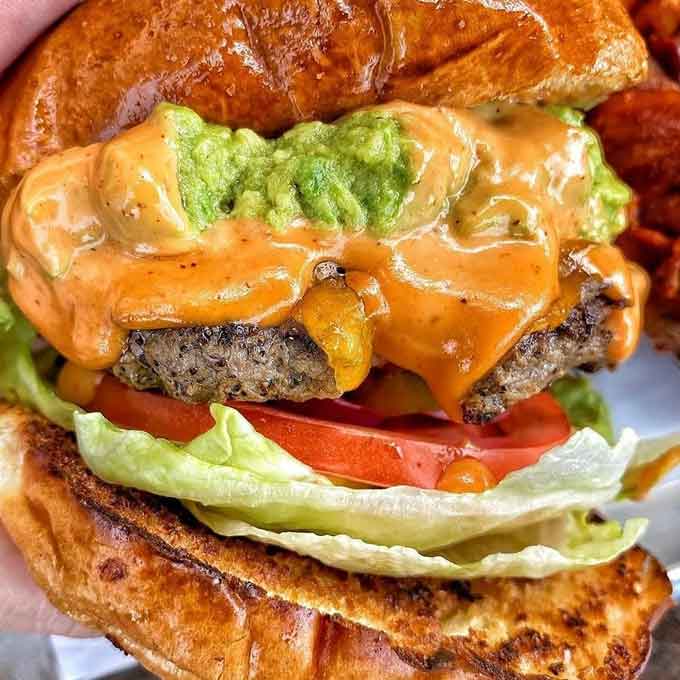 The secret lies in the carefully curated blend of ingredients, including a luscious BBQ sauce, a touch of honey, and a selection of handpicked spices that will enchant the palate with every bite.
And what truly elevates this experience is the use of Mazola Corn Oil for frying.
Its neutral flavour allows the unique tastes of this dish to shine, complementing the bacon-wrapped goodness without overpowering the other delightful flavours.
If attending the CNE might not be on everyone's calendar this year, Bacon Nation has you covered with this mouthwatering recipe to recreate in the comfort of their own homes.
Whether a culinary expert or a novice in the kitchen, this recipe offers step-by-step guidance, ensuring a flawless recreation of this CNE delicacy.
They are confident that this collaboration will leave readers eager to experience the Bacon-Wrapped Chicken Wings at the CNE or whip up the masterpiece at home.
Ingredients
1 lb of Chicken Wings (8-10 pieces)
1 lb of Thick Cut Bacon
1 bottle of Mazola Corn Oil (1.18 L)
2 tablespoons paprika
1 teaspoon garlic powder
1 teaspoon black pepper
1 teaspoon salt
3 oz of your favourite BBQ sauce
1 tablespoon of butter
1 bunch of Chives
1 oz Sesame Seeds
1 oz of Honey (More or less depending how sweet you like it)
Instructions
To cook the chicken wings
Line a baking sheet with parchment paper.
Combine paprika, garlic powder, and salt & pepper in a mixing bowl. 3. Fully coat each wing with the seasoning mix and place it on the baking sheet. 4. Bake for 25 minutes at 420°F. Then turn the wings over and bake for another 15 minutes.
For the sauce
Heat saucepan on low-medium heat.
2Add tbsp of butter, watching to ensure it does not burn.
Add BBQ Sauce.
Add Honey.
Bring sauce to a simmer for 3 min.
Let cool.
To wrap the chicken wings with bacon
When wings are cool enough to handle, take one strip and wrap it around a wing, and pin it with a toothpick. This will prevent it from unraveling during the frying process 2. Pour the bottle of Mazola in a pot and heat up to 350 degrees. Temp with probe thermometer.
Add wings carefully into oil with a pair of tongs and cook 2-3 minutes
To sauce it up
In a mixing bowl add fully cooked wings with sauce from the pan. Mix until fully coated.
Add wings to a plate and garnish with sesame seeds and chives.
Enjoy!