Building on its commitment to sustainability, Cadillac Fairview is adding to its existing portfolio by introducing new low-waste dining halls at two Ontario shopping centres this week – CF Masonville Place and CF Fairview Mall.
CF's low-waste dining halls feature two main components, a sorting station, and an advanced organic composter.
Leveraging these pieces of equipment, CF is better able to mitigate the consequences of food waste creation through better sorting and diversion of organics and plastics materials, while reducing emissions from organic materials.
In 2021, CF's integrated diversion and recovery program was recognized with the RCBC Environmental Award for Innovation, presented by the Recycling Council of British Columbia.
The roll-out of low-waste dining halls in Ontario follows an impactful system that has been introduced at six of CF's retail and office properties in Western Canada.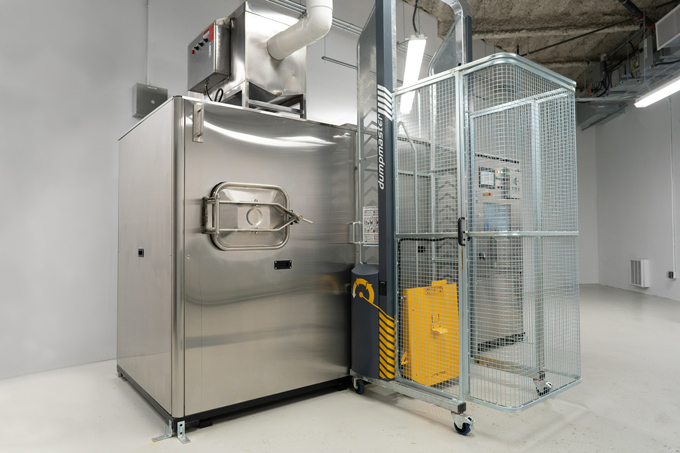 Last year, CF Lime Ridge was the first Ontario property to implement a low-waste sorting station, one part of the system that makes up CF's low-waste dining halls.
The low-waste dining halls are a proactive response to combating waste ahead of the projected Ontario organics landfill bans and Canada Zero Plastic Waste ban in 2030.
CF Sherway Gardens also recently implemented a low-waste sorting station, and several more CF properties across Ontario are scheduled to receive the upgraded dining hall equipment later this year.
Sorting stations and advanced organic composters
The sorting stations, designed in collaboration with Gorrie/Unwasted, are constructed from 95 per cent recycled plastic, 85 per cent recycled metal, and 65 per cent recycled quartz. Guests who have finished their meals can bring a tray to the sorting station where trained staff will separate materials, effectively diverting food waste from landfills.
The sorting stations are compliant with the Accessibility for Ontarians with Disabilities Act (AODA), with a section of the counterspace lowered for ease of access to patrons in wheelchairs.
The advanced composting technology, from Terraforma Systems, significantly improves organics recycling, the most expensive waste stream for CF's external haulers, and an increasingly banned waste product at landfills.
The technology also reduces the weight and volume of organic materials by up to 80 per cent through the application of heat and microbial decomposition, which in turn, effectively cuts the number of trucks needed to transport materials.
CF's award-winning approach to waste diversion & recovery
CF prioritizes the use of the long-established sustainability concept of reduce, reuse and recycle, targeting food waste, hazardous waste, aluminum cans, glass, mixed plastics, paper, and more.
Comparing 2015 to 2019, CF diverted approximately 15 per cent more waste from landfills and recovered triple the organic materials for compost through their low-waste dining halls.
Overall, CF practices an industry-leading approach to waste diversion and recovery, with over 46,210 tonnes of waste diverted from landfills in 2022.
To learn more about responsibility at CF, please visit cadillacfairview.com/responsibility.