The long weekends of summer offer the perfect opportunity to bask in the sun and relish the wonders of nature. Whether you're envisioning a delightful picnic, a lively pool party, a cozy backyard barbecue, or an exciting getaway to a cottage, a simple cocktail is always a nice pairing. Grab your glasses, bring out the ice, and let your inner mixologist shine.
Deep Dive Cocktail
The soaring pineapple and citrus notes in this drink are reminiscent of a vacation on a tropical island. Perfect for sipping while lounging in your favourite hammock or Muskoka chair.
Ingredients
40 ml Hennessy Very Special
7 ml Honey
15 ml Lemon Juice
30 ml Pineapple Juice
Directions
Add all ingredients to a shaker tin with ice and shake until well chilled.
Strain into a rocks glass over ice and garnish with a grapefruit twist.
Margarita Cocktail
The quintessential summer cocktail gets an upgrade with the bold vanilla and spice flavours of Hennessy. Bring this to the beach and it will be an instant crowd pleaser with family and friends.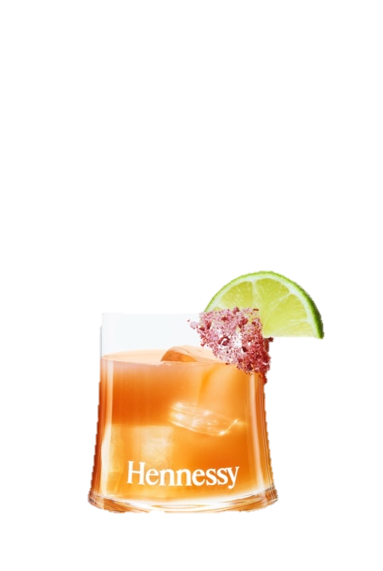 Ingredients 
45 ml tequila reposado 
30 ml  Hennessy VS
30 ml  Cointreau (or Triple Sec) 
15 ml lime juice 
For the garnish: lime wedges 
Directions
Cut a notch in a lime wedge, then run the lime around the rim of a glass. Dip the edge of the rim into a plate of salt. 
Place the tequila, Hennessy, Cointreau and lime juice in a cocktail shaker with 1 handful ice cubes and shake until cold. 
Strain the margarita into the glass with the salted rim.
Fill the glass with ice and serve. 
The Pink One (Cosmo)
Iconic and timeless, the Cosmopolitan adds a touch of sophistication to any outdoor occasion. With citrus, hints of orange, and enough cranberry to make it pretty in pink, it's a fashionable cocktail worthy of a poolside party at the Barbie Dreamhouse.
Ingredients
45 ml Belvedere Vodka
25 ml Triple Sec
25 ml Lime Juice
Directions
Add all ingredients to cocktail shaker and shake hard over ice.
Fine strain into chilled martini glass.
Garnish with an orange zest.
Ardbeg Shortie's Dirty Daiquiri
Ardbeg Shortie's Dirty Daiquiri is a smoky twist on the popular cocktail, perfect to enjoy with a summer barbecue.
Ingredients
50 ml Ardbeg Ten Years Old
20 ml apple juice
20 ml Fresh lime juice
Directions
Shake all ingredients over ice before straining into a chilled coupe.