Tres Generaciones Tequila is pleased to announce the Canadian launch of two of its iconic 100% blue agave expressions – Plata and Añejo.
Established in 1973 to honour one hundred years of the Sauza family leading the tequila industry with their distillation mastery, Tres Generaciones honours the legacy of three trailblazing Dons, all of whom have contributed to tequila being the household spirit it is.
Arriving in Canada just in time for summer, the two ultra-premium Tres Generaciones tequilas have been triple distilled to the highest standard, delivering the smooth and seamless taste for which the brand is renowned.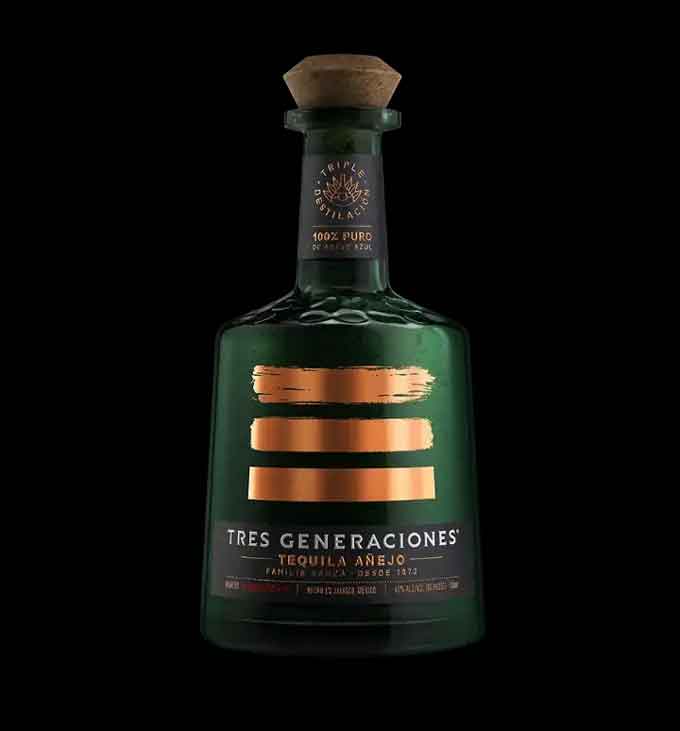 The Plata expression is mild and velvety, with Añejo boasting a full-bodied and intricate tasting experience. Both marques amplify the tequila's signature notes of agave and toasted oak, making Tres Generaciones a bar cart must-have for tequila-loving Canadians.
The story of Tres Generaciones is one that celebrates determination, grit, and never giving up. Each of the brand's 'Three Dons' – Don Cenobio, Don Eladio, and Don Francisco Javier – overcame adversity and blazed a trail of success that has stood the test of time.
Their legacy lives on in every bottle of Tres Generaciones, which is distilled with the same passion and commitment to excellence that has defined the brand since its inception.
Tres Generaciones was recently awarded a score of 91 for its Añejo expression at The 2023 Ultimate Spirits Challenge – recognizing the spirit's tasting notes and commending it as excellent, great value, and noting that it is highly recommended.
Tres Generaciones Plata is available in 750mL bottles at a suggested retail price of $84.95 CAD and is available nationwide.
Tres Generaciones Añejo will be available in early August in 750mL bottles at a suggested retail price of $101.95 CAD.
TASTING NOTES
Tres Generaciones Plata:
ABV – 40%
Colour – Brilliantly clear & colourless
Nose – Mild fleshy agave with hints of citrus and sweet floral notes
Palate – Initial spiciness, with toasted oak, on a background of herbs and fresh agave. Exceptionally well balanced with no bite or burn.
Finish – Lingering white pepper, ​finishing clean and cool
Tres Generaciones Añejo:
ABV – 40%
Colour – Pale Amber
Nose – Strong toasted oak with light cooked agave and a hint of caramel-vanilla ​
Palate – A full balanced blend that starts with a brown sugar sweetness and fades to soft oak and clean agave.
Finish – Warm, oaky finish