Inspired by the beloved and distinctly Canadian dessert, Forty Creek is thrilled to announce the launch of Forty Creek Butter Tart Cream Liquor.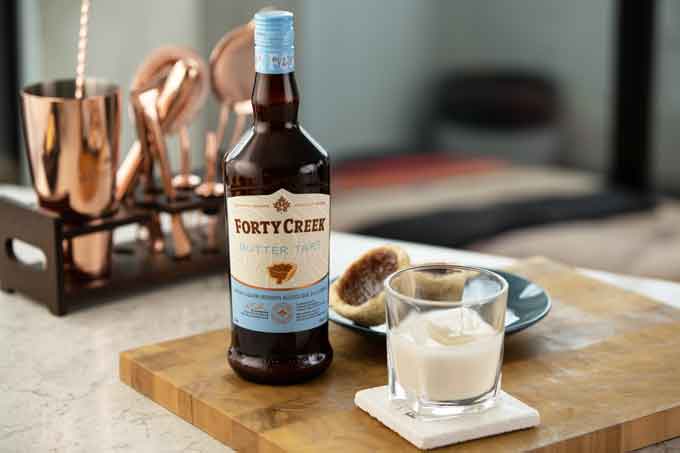 With unfolding flavours of freshly baked brown sugar and cream, Forty Creek Butter Tart Cream offers an indulgent treat evoking fond memories among Canadians.
Starting now, Forty Creek Butter Tart Cream is rolling out at LCBOs across the province and is also available for purchase at the Forty Creek Distillery in Grimsby and on fortycreekwhisky.com.
Forty Creek is also excited to introduce a limited-edition merchandise collection with popular Canadian apparel brand Kotn inspired by the iconic Butter Tart.
The collection will be available for purchase starting mid-August, stay tuned for more information to come.
For more information, see the press release below and let them know if it's a fit for anything you're working on or if you have any questions.