From July 20 to August 31, 2023, Pusateri's is offering exclusive weekly deliveries to five cottage country destinations.
Readers with cottages in Innisfil, Gravenhurst, Bala, Port Carling and Bracebridge can enjoy their favourite Pusateri's groceries, goodies, fresh grocery boxes, meal kits, and catering at their homes away from home.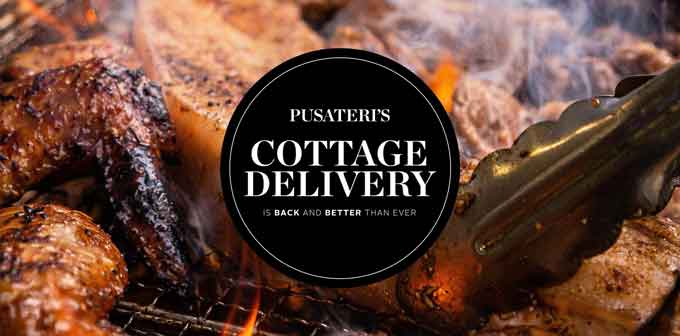 Your readers can look forward to their weekend vacation knowing that Pusateri's can cover all of their grocery needs.
For Moms who would rather spend their time by the dock than meal prepping cottage snacks:
The Cheese & Charcuterie Box
The Snack Box
The Fruit Box
For Dads who want ready-to-go grilling essentials:
Pusateri's Beef Burger Box
Best of Grass-Fed
The Beyond Box
Share the code "COTTAGE" with your readers for free delivery on their orders over $300 (before taxes) or standard cottage delivery of $40.
Early booking is suggested as there are limited spots available. Readers can learn more here on how to place their grocery orders.