Toronto's beloved Pizzeria Libretto has officially launched its sixth location in the heart of North York, bringing its authentic Neapolitan experience to the Yonge and Sheppard neighbourhood.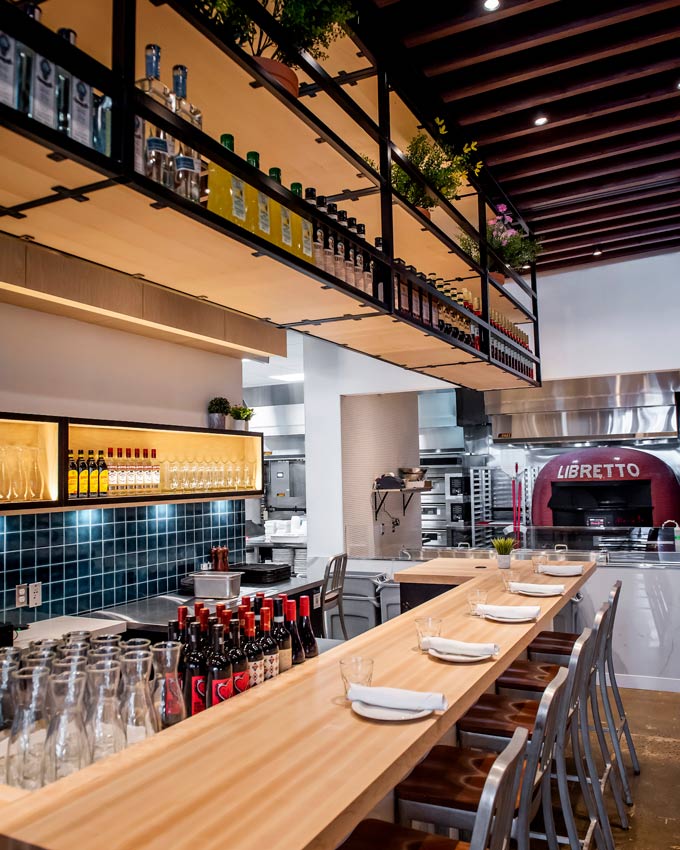 The doors first opened in July with a soft launch, followed by an official launch last month.
Located at 5000 Yonge Street, the new location is 3,500 square feet with a capacity of 120 people, making it Pizzeria Libretto's largest to-date.
Upon arrival at Libretto's newest location, guests will be greeted with the pizzeria's iconic interior, which features a wood slat ceiling with hanging greenery, a feature plate wall, neon accents as well as a brick pizza oven on display.
As with all locations, the restaurant will offer Pizzeria Libretto's classic menu items including housemade gluten-free crust and vegan cheese to help ensure that all guests are welcome and large groups can dine with ease.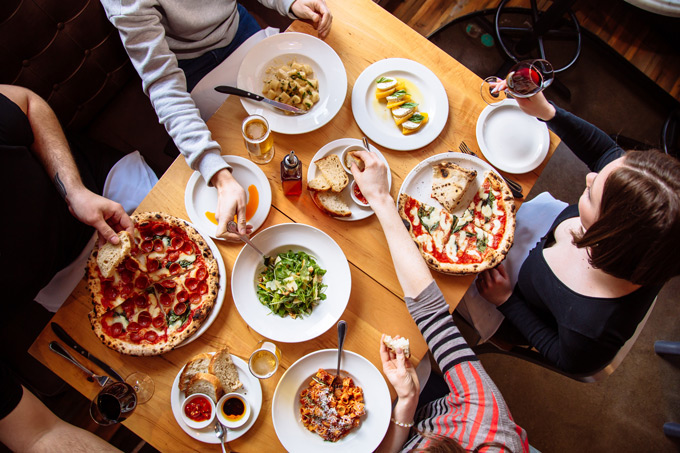 The North York and Junction locations are just two of the company's recent endeavours.
In April 2020, Pizzeria Libretto began selling frozen Neapolitan pizzas, which are now available in over 100 specialty grocers across the GTA and beyond.
Varieties currently include Margherita, Funghi, Pepperoni and Vegan Margherita.
A list of vendors carrying Pizzeria Libretto's frozen pizza's can be found on the company's website here.
For more information, visit pizzerialibretto.com.