Jameson, the world's #1 Irish Whiskey, alongside iconic workwear brand Dickies, announce the launch of 'Crafted Together' – a new workwear-inspired collaboration featuring apparel and accessories, available for purchase now across Canada.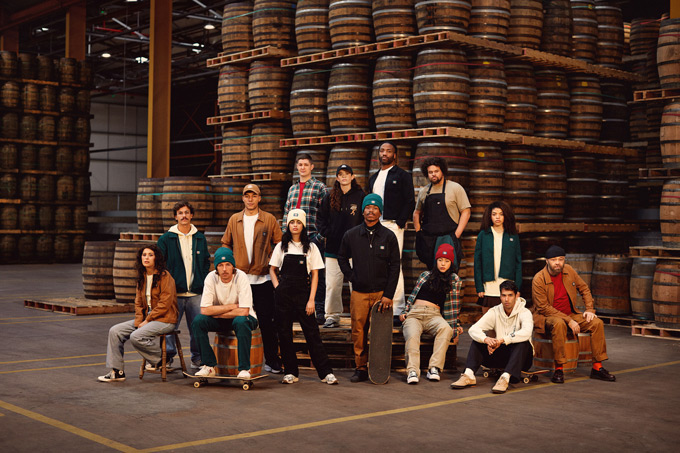 With 'Crafted Together,' Jameson and Dickies join forces to connect their communities of modern-day creators across the globe, coming together over a Jameson.
The Crafted Together collection is available in 26 markets globally including Canada, the U.S., U.K. and Asia.
With shared values and matching uniforms, Jameson and Dickies are connecting kindred spirits with a collaboration that embraces a shared appreciation of community and raises a toast to the modern craftspeople of today.
The multi-piece capsule collection includes signature pieces such as the iconic Dickies Eisenhower Jacket, as well as overalls, beanies, caps and more.
A new bespoke graphic, which pays homage to the original Jameson 'Barrelman' icon linked to the brand since the 1700s, can be found on select tees and hoodies.
Products range from a suggested retail price of $20 to $80 CAD.
Content for the new campaign was shot at the Midleton Distillery, Cork, Ireland by Dublin-born, Brooklyn-based photographer, Rich Gilligan, known for his photographic documentary approach to portraiture and fashion.
The resulting creative presents a modern-day aesthetic of industrial workwear and the blending of Jameson's and Dickies' communities.
Brand fans can purchase items from the collection online at www.dickies.ca/en/jameson/ and find bottles of Jameson Whiskey featuring the limited-edition label on shelves where alcohol is sold.