You're probably familiar with ube, the purple yam that has risen in popularity over the past few years and can be found in desserts and drinks from Asian bakeries, cafés and bubble tea spots across the city, but have you heard of "ube queso?"
Despite its status as a starchy vegetable, ube's nutty vanilla flavour lends well to use in sweeter dishes.
Canadians have welcomed these new flavours with open arms and Torontonians don't need to look hard to find an ube dish or drink.
This month, Fuwa Fuwa's Scarborough Town Centre location is stepping up the city's ube game by introducing the city to an unexpected flavour combination known as "ube queso."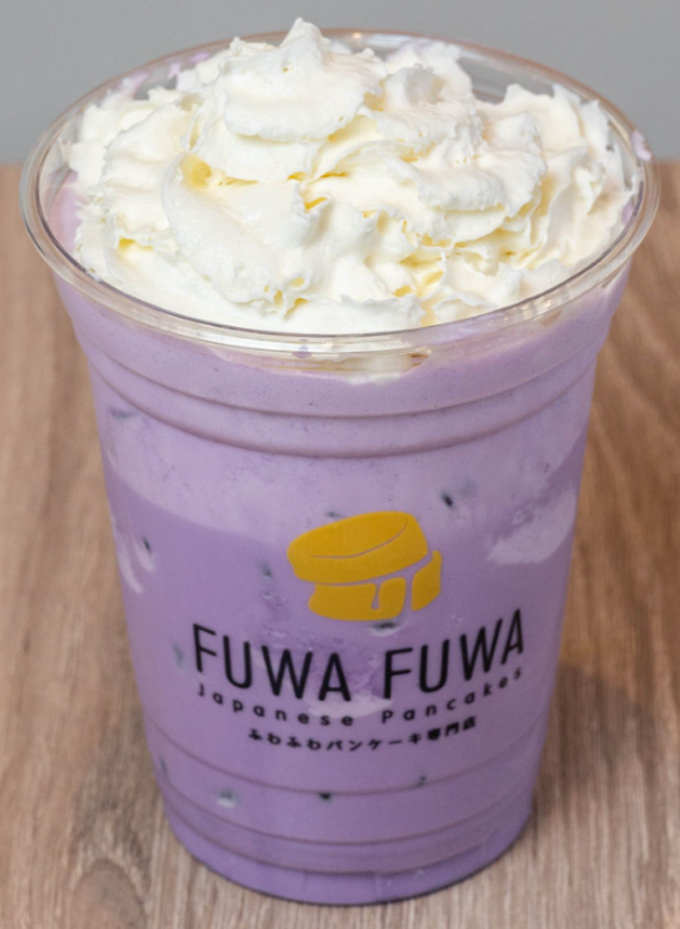 Following the importation of cheddar cheese (known as queso or keso) to the Philippines after WWII, its use became widespread as a topping for pastries and Filipino spaghetti and eventually as an ice cream flavour.
Cheddar cheese ice cream is now one of the country's most popular flavours and is commonly paired with a scoop of Ube ice cream.
Fuwa Fuwa is known for its fusion dishes highlighting the best of Eastern and Western cuisines, and this menu is no exception.
For 8 weeks beginning on April 21, Fuwa Fuwa's Scarborough Town Centre location will offer a special ube menu highlighting the vegetable in unique dishes, including Ube Queso Pancakes and an Ube Queso take on Fuwa Fuwa's CNE hit "croffles."
Ube Menu includes:
Ube Macapuno Pancake
Ube Queso Pancake
Ube Macapuno Croffle (images unavailable)
Ube Queso Croffle (images unavailable)
Ube Latte (hot or cold)
Ube Creamy Frappe