In May, Eataly will unveil a new project to celebrate Italy's most beloved national dish: pasta.
Named Icons of Eataly, the 6-month series will feature an ongoing program of special dishes, classes, and events dedicated to the humble combination of flour and water that has become one of Italy's finest culinary achievements.
The series premieres on May 12 and will run through November 2023.
Each month, Eataly will release a limited-time pasta dish that tells a story about Italy's unique history and distinctive regional traditions.
Featured dishes include Linguine allo Scoglio, the beloved seafood pasta made with mussels, cockles, squid, and prawns that are also known as Linguine ai Frutti di Mare.
Native to Southern Italy, the dish's name translates to "linguine with stones" and refers to a clever cooking technique historically employed by fishermen.
Before cooking the dish, they would add scogli or small seashore rocks to a pot loaded with live shellfish.
By shaking the pot, the stones would help detach the mollusks from the shells, making them easier to eat.
In line with Eataly's signature "eat, shop, and learn" approach, the monthly programming will include hands-on classes taught at the brand's La Scuola cooking school by Italian culinary experts.
Classes will focus on elemental techniques like making fresh pasta as well as recipe-focused labs that offer step-by-step guidance on iconic dishes like Tagliatelle alla Bolognese and Spaghetto Cacio e Pepe.
Ingredients will be available at Eataly's marketplace, making it simple to prepare Italy's most famous pasta dishes at home.
The Icons of Eataly series will launch with twelve days of festivities featuring special guest appearances from some of the world's top culinary talent, including Stefano Secchi from Rezdôra in New York and Mattia Agazzi from Gucci Osteria, Los Angeles.
Each store will also offer a sneak preview of the Icons of Eataly menu, where guests can sample all six dishes before they are officially released to the public on a monthly basis.
Preview Launch
During the 12-day launch celebration, all North American locations will become a stage to celebrate pasta.
Program highlights include:
Pasta-making classes at Eataly's La Scuola cooking school: Classes on every element of pasta, including artisanal dry pasta, fresh handmade pasta, how to pair different pasta shapes with sauces, and more.
Collaborative events featuring top culinary talent: Participating chefs include:
Stefano Secchi, Rezdôra, New York
Missy Robbins, Lilia and Misi, New York
Francesco Panella, Antica Pesa, Rome | New York
Mattia Agazzi, Gucci Osteria, Los Angeles
Michele Casadei Massari, Lucciola, New York
Three renowned chefs will fly from Italy thanks to Journey in Italy, an organization that shares authentic Italian gastronomy through a strong network of hospitality professionals.
The launch of Icons of Eataly coincides with Cacio e Pepe Week, Journey in Italy's tribute to the Roman dish that perfectly represents the elemental simplicity of classic Italy cuisine.
Heinz Beck, La Pergola, Rome
Luca Fantin, Bulgari Hotel, Toky
Matteo Matullio, Harry's, Trieste
Ticketed tasting events: an opportunity for guests to taste the living history of Italian pasta, from North to South.
Featured Dishes
Over the 6-month run of the project, a new iconic pasta dish will launch each month at La Pizza & La Pasta, the anchor dining destination at all Eataly North America locations.
June | Spaghetto Cacio e Pepe: Simple Recipes & Quality Ingredients
July | Pacchero ai tre Pomodori: The Tomato & Agricultural Biodiversity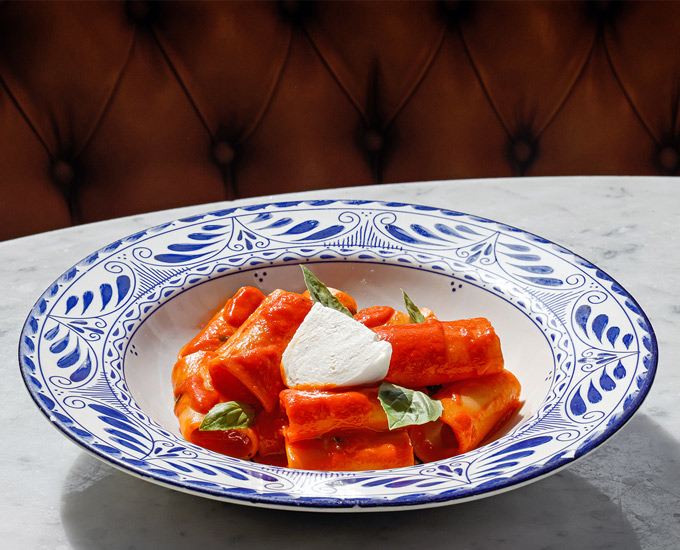 August | Linguine allo Scoglio: The South of Italy & Dry Pasta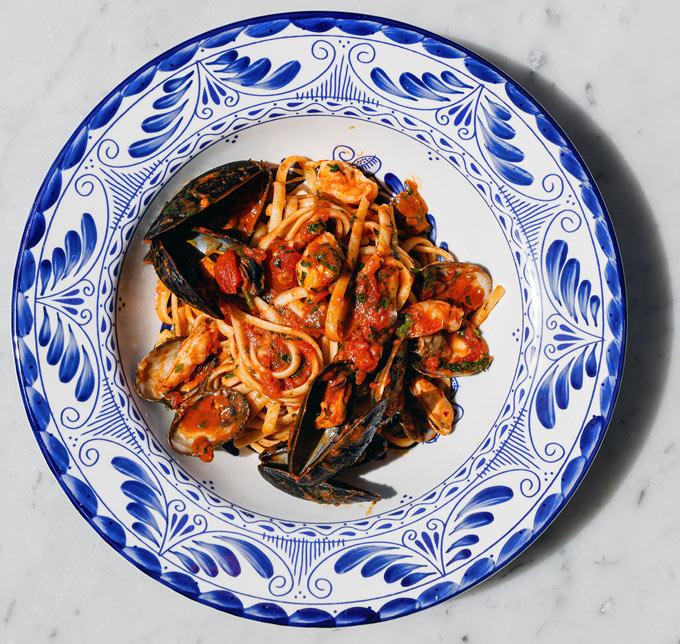 September | Tagliatelle alla Bolognese: The North of Italy & Fresh Pasta
October | Lasagna Emiliana: La Cucina Casalinga & Italian Home Cooking Traditions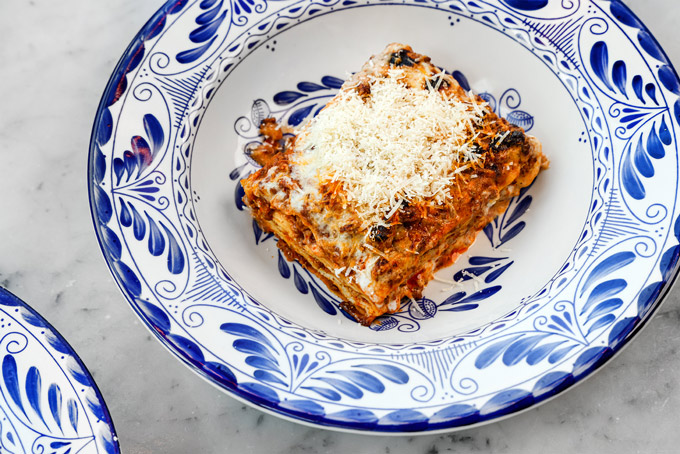 November | Rigatoni alla Carbonara: History, Legend, and Lore