Authentic Italian marketplace Eataly Toronto unveiled its menu and programming details for the second iteration of Eataly At La Costa, a multi-part Chef collaboration series celebrating the diversity of the Canadian coasts at seafood-centric restaurant, La Pescheria.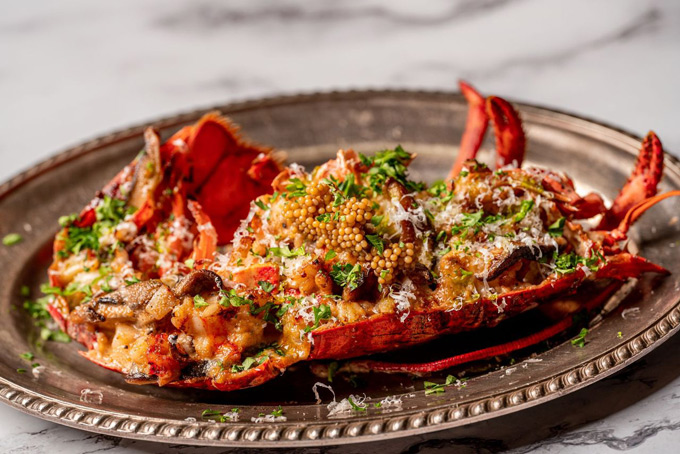 Eataly At La Costa: A Feast from the East with Mallard Cottage features renowned east coast Chefs Todd Perrin and David Woods from the rustic farm-to-table restaurant in the quaint community of Quidi Vidi Village, just five minutes away from St. John's, Nfld.
Mallard Cottage has been recognized as one of Canada's 100 Best Restaurants and celebrated by locals and culinary tourists alike since opening in 2013.
Events for the series will run from May 25-27.
Each iteration of Eataly At La Costa sees the collaborating Chef co-create a menu and program with Eataly Toronto's Executive Chef Steve Spiewak that spans two to three days.
Each program spotlights the collaborating Chef's expertise and coastal region while highlighting La Pescheria's focus on Italian traditions with dishes.
Programming for Eataly At La Costa: A Feast from the East with Mallard Cottage includes:
The Tasting Menu
On Friday, May 26, and Saturday, May 27, Eataly's La Pescheria will host a multi-course tasting menu during dinner service (5 p.m. to 9 p.m.) showcasing the series' collaborative menu, which spotlights some of the season's best seafood from Newfoundland and Labrador.
Menu highlights include Salt Cod Tartare with Crostini & Amaranth, Ravioli di Storione, a sturgeon-filled ravioli made in-house at Eataly, Lobster Thermidor with Pickled Mustard Seeds and Poached Lobster Salad with Lemon Cream and Chili Crisp, for $95 per person (excluding tax and gratuity).
Reservations for dinner service on these nights can be made through OpenTable.
A special ticketed event on Thursday, May 25 from 6:30 p.m. to 9 p.m. to kick off the series is already sold out – during this event, each of the guests will have the opportunity to meet and hear Chef Todd Perrin and Chef David Woods share east coast seafood traditions.
Cooking Classes
To celebrate the Eataly at La Costa series, Chef David Woods, Chef de Cuisine at Mallard Cottage will host two different classes featuring expert tips and tricks on how to prepare seafood specialties at La Scuola and La Pescheria on Friday, May 26, and Saturday, May 27:
The Secrets of Salt Cod with Mallard Cottage on Friday, May 26 from 4:00 p.m. to 5:00 p.m. – In this featured experience, guests sit bar-top at Eataly's La Pescheria bar to learn how to break down cod. During the class, guests will enjoy a tasting of Mallard Cottage's salted cod tartare featuring East Coast cod and a wine pairing curated by Eataly's in-house beverage experts. Tickets are available for purchase here for $84.75 each.
Hands On Lobster Pasta Making with Mallard Cottage Class on Saturday, May 27 from 12:00 p.m.- 1:30 p.m. – In this feature class, guests will be diving into the season's best East Coast lobster, as Chef David teaches the best ways to break down lobster and highlights which sauce to marry with Spaghetti alla Chitarra. Guests will roll up their sleeves for a hands-on experience as they learn everything from rolling out the dough to cutting fresh pasta. Tickets are available for purchase here for $169.50 each.
The next Eataly At La Costa series will feature a collaboration with a new chef from a different Canadian coast and will celebrate the seafood of that region.
Further details are to be announced later this year.