July is one of the most popular times for grilling, providing the perfect opportunity for people to gather around backyard barbecues, pools, and beaches.
This year, as people nosh down on the goods coming off the grill, they can take comfort in knowing that the apron they wear while grilling can help make a world of difference.
Cooks Who Feed offers a line of celebrity-chef aprons that will provide 100 meals to those in need, with each one sold.
Thus far, the organization has served over 530,000 meals to help fight world hunger.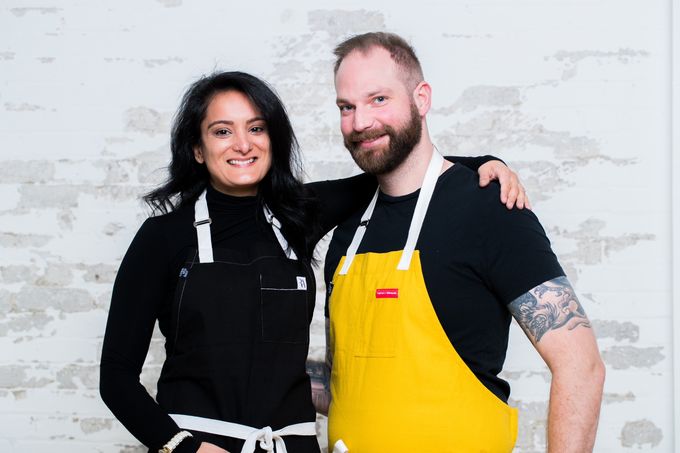 Cooks Who Feed has teamed up with three charity partners to ensure that meals go to those who need the help.
They work with Rescuing Leftover Cuisine in the U.S., Second Harvest in Canada, and Zomato Feeding India.
The food is all surplus that would otherwise go to waste and ends up providing immediate relief to people.
By taking action, they can rescue the food and turn it into meals to serve some of the most vulnerable populations in need of food assistance.
The program not only faces food concerns but also helps marginalized women worldwide by paying them a fair trade wage to make the aprons by hand.
With each apron sold, 100 meals are provided to those in need, around a third of the organization's profits.
The rest covers the program's costs, including having the aprons made.
Plus, the environment is kept in mind, as each apron is made from environmentally friendly, sustainable, natural fibers.
Here are a few summer safety grilling tips to keep in mind:
When handling raw meat, keep it separated from other foods to avoid cross contamination.
Food that needs to be thawed should be done safely in the refrigerator or microwave. This will keep harmful bacteria from quickly multiplying.
Make sure that meat is kept cold before it's time to start grilling, and use a food thermometer to ensure it is cooked long enough. It should be cooked to an internal temperature of 145-165 degrees Fahrenheit, depending on the item.
After grilling, the food must be refrigerated within two hours, or it won't be safe to consume.
Only use propane and charcoal grills outdoors, and keep all grills away from branches, decks, and other items that could catch on fire.
Ideally, pets and kids should be kept at least three feet away from the grill and not left unattended.
The apron collection includes ones for adults and children.
There are options from Christine Cushing, Art Smith, Romain Avril, Devan Rajkumar, and Gaggan Anand.
Cooks Who Feed also offers handloom linen napkins and printed tea towels, each set providing fifty meals to those in need.
There are also gift boxes available.
Cooks Who Feed offers a line of celebrity chef aprons, aprons for kids, gift boxes, tea towels, linen napkins, and more.
The company is 100% woman-owned, with its textiles being ethically produced in Delhi, India.
They offer online sales, a retail line, and wholesale/corporate gifting options.
To get more information or support the mission, visit the site: https://cookswhofeed.com